Showing the single result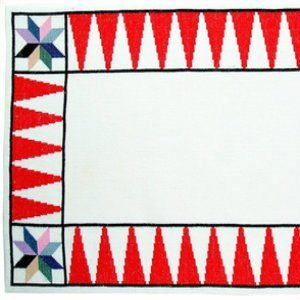 530,00

DKK
"Peters Tromme" -Tablerunner
This table runner, combines in the most beautiful way an ancient technique with a graphic expression that suits the homes we have today. At Tille's we love this table runner! Designer:
Tine Wessel
Add to cart
Dew
Embroidery kit for tablecloth at Tille's. With an embroidery kit from Tille's, you can get creative and make your own tablecloth, table runner or something completely different. Tille's selection of embroidery kits is available in a lot of different creative prints in several sizes and with a large color selection which all fit the homes we have today. With an embroidery kit from Tille's, you can give your tablecloth an extra spice.
At Tille's, we always make sure to provide the best service and guidance. This way you get the best experience if you order something from our shop. Whether you are a beginner or have experience with embroidery does not matter, our stitch instructions will help you along the way. If you are in doubt, finally contact us here or drop by for one of our many creative courses. Our students are always in the best hands when learning new stitches and methods. We always adapt our learning to the individual's experience and competencies, so that it becomes fun to learn new things.